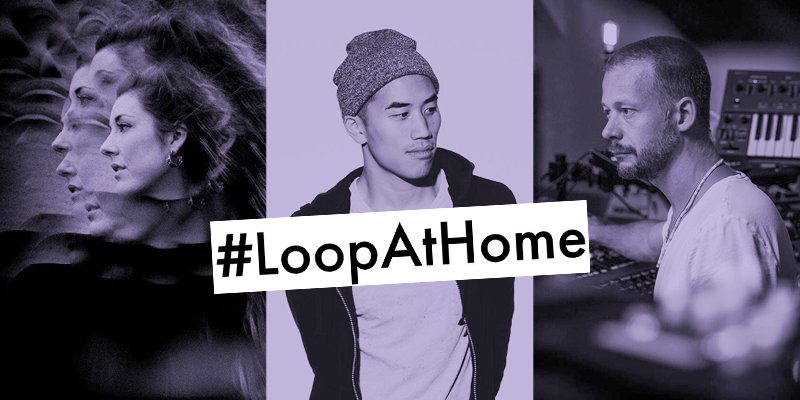 Ableton's Loop Summit was due to take place from April 24-26, but the Ableton team adapted to the current global situation by going digital and hosting Loop At Home. Ableton invited music creators to tune in each morning for an inspiring series of talks, masterclasses and live performances, which were hosted by United We Stream.
They hosted ongoing discussions asking your favorite producers to share their process and swap results. Every evening was closed with performances hosted on United We Stream. Here are the key performances from the weekend:
Sebastian Mullaert
Sebastian Mullaert hosted Friday's live stream with a demonstration and Q&A session on how he creates the perfect setup for improvisation and flow in his sets.
United We Stream: Heideglühen
United We Stream kicked off the first evening with DJ sets from Heideglühen club in Berlin with ATEQ, Woody, Sevensol and Eli Verveine
Rachel K Collier
Rachel K Collier wrapped up Saturday with a live stream taking viewers through her performance setup, sharing insights into how she approaches songwriting, and answering questions about her creative process.


United We Stream: Hardwax Berlin

United We Stream hosted a series of DJ sets from Berlin's legendary Hard Wax records in Kreuzberg. The line-up included Arthur, Clara, DJ Pete, Elke, Jesse G, Mark, Mischa
Katie Gately
Sunday morning's inspiration was from Katie Gately. In the live stream she demonstrates how she uses field recordings to create distinct soundscapes in her music.
Andrew Huang
YouTube musician and educator Andrew Huang as he takes on the Instruction Music challenge live on stream.


United We Stream: ACUD
Berlin arthouse club ACUD Macht Neu finished up the weekend challenge with a line up curated by the Amplify Berlin Creative Development Program including The Allegorist (live), Diane Barbé, Ionian Death Robes (live), Jessika Khazrik, Khyam Allami (live), Maya Shenfeld (live), Rabih Beaini, Sasha Perera
Learn how to make music with Ableton Live & Elevator Program
Ableton Live is Elevator Program's DAW of choice for unleashing creativity and creating sounds. It comes with very powerful built-in features such as Operator, Sampler and Analog. It also includes a library of instruments, effects and supports VST-plugins. The clip view makes it easy to prepare individual elements and play them out in different arrangements. These features make the DAW great for making music and playing live.
If you are new to the Elevator Program be sure to check out our Free Drum Programming Course. If you want to learn more about how to make tracks in Ableton Live try our workflow focused crash course, How To Make Electronic Music. Save money with our Ultimate Producer Pack or truly take it to the next level with our 6 month Artist Development Program.